Advertisments
Find us on Facebook
Advertisments
Holidays and Crowded Places. Vital advices. Enjoy Summer! Share it on Facebook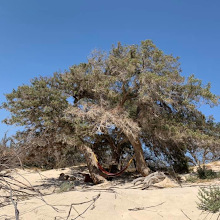 During the holidays, we spend time in crowded places like beaches, boats, clubs, public transport etc. But what happens with the electromagnetic radiation we receive from mobile phones, tablets and laptops especially in crowded places? Let's start with what happens with one device.
All of your personal electronic devices emit (laptops, cell phones, tablets etc.) Electromagnetic Radiation (EMR), or Electromagnetic Fields (EMF) that are comprised of Extremely Low Frequencies (ELF), Radio Frequencies (RF, Wi-fi, bluetooth etc.) and Thermal Radiation (heat), all of which are potentially harmful. Gamma Rays, X-Rays and UV are also types of EMR. EMR has a high decay rate which means that most of the exposure is felt within a few inches and especially with direct contact. EMR can penetrate most natural and human made materials including wood, plastic, pillows, blankets, clothes etc.
Latest long-term studies of millions euros, (National Toxicology Program of USA ( a division of the National Institutes of Environmental Health Sciences (NIEHS) of USA)) proved that cell phone radiation does, indeed, have adverse health effects. The proof was based on the observation of increased rates of cancer in male rats exposed to cell phone radiation. These same cells that became cancerous in rats are the same cells that are reported to turn into tumors in people in epidemiology studies of cellphone users.
In addition, there is a multitude of evidence that suggests that exposed children, because of their skull thickness and developing brains, were found to be the most vulnerable to cancer risk.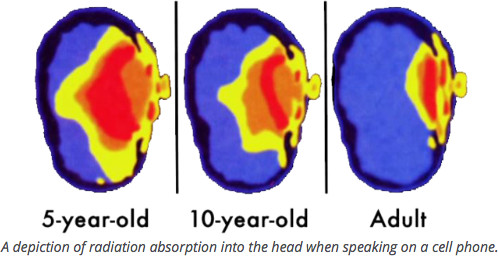 Several leading doctors and scientists have stated cell phone radiation and radiation from other personal electronic devices is also linked to Alzheimer's and Parkinson's disease, behavioral problems, asthma, insomnia, autism, childhood obesity, cardiac stress, and ADD (Attention-Deficit Disorder). In addition, it has been reported that both men and women have seen issues with fertility, skin, DNA fragmentation, and many other health problems.
Simple steps, such as not keeping your phone in your pocket and moving it away from your bed at night, can help reduce exposure for both children and adults . Children's brains develop through the teenage years and may be more affected by cell phone use.
In crowded places the problem grows as the radiation we receive is multiplied by the existence of many devices. It is recommended not to have mobile phone with you, or turn it off by removing the battery from the mobile phone. Other tips that mitigate the problem are:
- Keep your phone and other devices on airplane mode
- Use your speaker phone and avoid direct contact to skin
- Keep phones out of pockets and clothing as much as possible
- Have children especially refrain from extended electronic use
- Use a corded phone when accessible
- Avoid using your laptop or tablet on your lap
Have always these vital tips in mind so we can all enjoy our summer !!