Advertisments
Find us on Facebook
Advertisments
Holiday period selection criterion. A different approach Share it on Facebook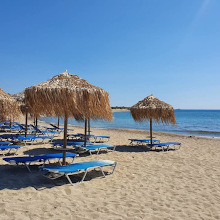 Do we eventually work all year so we can spend money on our vacations? It was a rhetorical question I heard during my vacation and I took a note of it. For many people, vacations are a very important issue, so attention is needed, not only for the place we choose, but also the dates we choose, in order to achieve the coveted relaxation.
Many people will say that August is the best month for vacations because of the great heat and our greater need for coolness. Some will say in September as beaches are more comfortable. Others don't care so much about the dates, they go whenever it is convenient.
One factor that we should include in our criteria in order to choose the period of the holidays and which we may have missed so far, is the size of the ozone hole which changes every day.
According to ozone hole monitoring data, from 1979 to 2020, we see that the ozone hole grow substantially from late July ( 2 million km2) to early October, reaching it's peak in September ( 25 million km2, i.e 1200% larger ) and returns to normal levels in early December.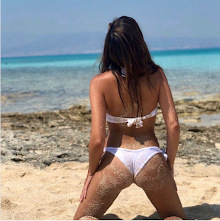 So it seems that from December to June the negative effect from the exposure to the sun is less. If however you do choose to go on vacation in late August or September, increase your sun protection measures slightly.