Advertisments
Find us on Facebook
Advertisments
Featured movies that will entertain you while traveling. Share it on Facebook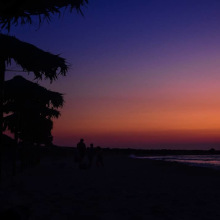 When the destination of our vacation is far away, our trip is expected long. During the trip, watching a movie will make the trip enjoyable, and less tedious.
Cinema has been an important mean of entertainment, knowledge, information and culture transmission, since the beginning of the 20th century. It is perhaps the most popular way of entertainment. Moreover, some movies are so shocking that change your life!
Researchers at University College London observed that while watching a movie on the cinema, the heart rate increased as it would increase during a 45-minute aerobic workout. Specifically, the body reacts and the brain is stimulated as it monitors the rotation of images.
The benefits of a long focus period are also important for the brain. Cinema enhances concentration and memory, as focusing on something for some time rejuvenates the centers of the brain. Researchers found that during the film, viewers' hearts were beating between 40% and 80% of the maximum rate.
Traveling more than 2 hours by plane, by boat or by bus, especially in the evenings, watching a movie is definitely a good choice.
Below is a random list of 51 movies definitely worth seeing:


- The Photographer of Mauthausen
- Love me if you dare
- The Keeper
- Red Joan
- La vita e bella. (Life is beautiful.)
- Un Sac de Billes (A Bag of Marbles)
- Mr Jones
- Seberg
- Guilty / Presume coupable
- The Hurricane (Rubin Carter)
- Snowden
- Richard Jewel
- The Trial of The Chicago 7
- Changeling
- La Haine
- The Lives of Others
- The Imitation Game
- J'accuse / An Officer and a Spy
- The Shawshank Redeption
- The Hunt
- Dark Waters
- While at War
- Green Book
- Happiness Never Comes Alone
- Ford Vs Ferrari
- Million Dollar Baby
- A hidden Life
- The Mauritanian
- Remi sans famille
- Notebook
- Where hands Touch
- Little Italy
- Captain Corelli Mandolin
- Rasputin
- Joker
- Contagion
- Avatar
- The Pianist
- Resistance
- Just Mercy
- Harriet
- Sergio
- The Endless Trench / La trinchera infinita
- The Collini Case
- A Labyrinth of Lies
- The Secret Scripture
- In The Fade
- Serpico
- Lion
- The king (Greek Movie)
- The Other Me (Greek Movie)
Article last modified: 24 November 2022 10:02:32.