Advertisments
Find us on Facebook
Advertisments
Should taking a shower immediately after swim? Share it on Facebook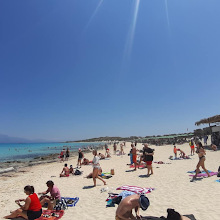 Seaside excursions are done more often as temperatures rise and many people use to take a shower immediately after each swim in the sea to remove saltwater. Is this a good practice? Should taking a shower immediately after each bath in the sea?
Experts explain that rinsing from sea salt does not have to be done immediately after each dip, since it has been proven that sea salt offers many benefits to the skin, thanks to some ingredients that contain and some properties that has.
Specifically it contains:
- a quantity of vitamin C that combats toxic free radicals.
- amount of magnesium which contributes to the action of antioxidants
- amount of calcium that helps to further cleanse the clogged pores of the skin that children usually have because their skin is usually greasy
- small amounts of iodine that help to disinfect the skin.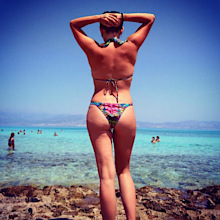 It has been observed that sea salt can make the skin healthier and in some cases can help heal small and superficial wounds and injuries. As it acts as a natural and gentle "peeling" the chances of skin infections are reduced.
As for the children, pediatricians report that many children with acne on the face and body improve their clinical appearance thanks to sea salt. Other children who suffer from skin allergies most often improve during the summer with sea baths. All of this shows that sea salt increases the resistance of skin cell membranes and makes it more durable.
Therefore, one can leave the salt on body and not rush to rinse it immediately, not requiring washing with soap, but simply using water.
The salt should not remain on body for many hours, as it causes dehydration.